We've compiled some of the more notable partnerships that have taken place in the United States for the month of August 2019.
Gen.G x Bumble
Gen.G, an all-female esports competitive team announced a partnership with dating app Bumble to rebrand as Gen.G Empowered by Bumble, or Team Bumble for short. The collaboration aims to develop a community around its female gamers, gaming influencers, and fans.
Kellogg's x N3rd Street Gamers
The Kellogg Company made its debut into the growing esports industry through a partnership with company N3rd Street Gamers (NSG) to sponsor a series of competitions for the game Overwatch. Both companies will also host National Championship Series Academy Tier events in several cities including Dallas, Kansas City, Nashville, Spokane, and Colorado Springs.
Honda x Riot Games
Honda partnered with Riot Games to become the official automotive sponsor, the first North American automaker of its kind, for the Riot Games League of Legends Championship Series (LCS). With the sponsorship, Honda hopes to appeal to younger consumers.
Qualcomm x Tencent
Multinational giants Qualcomm and Tencent have agreed to a partnership to cooperate on the optimization of games developed by Tencent to run on phones that use Qualcomm's chips. Both companies will also jointly work on a 5G version of a previous gaming phone that can be used to stream games and is compatible with Tencent's own cloud gaming service, Instant Play.
Bud Light x NBA 2K League
Anheuser-Busch, the producer of Bud Light beers has partnered with NBA 2K League to be the official beer partner in a multi-year agreement.
PUBG Mobile x Super League Gaming
PUBG Mobile came together with Super League Gaming to announce a brand new esports partnership in the United States with the aim to create new communities and teams through amateur leagues and competitions.
Comcast x Dell Technologies
Comcast partnered with Dell in a joint effort to provide access to technology for low-income members of the population via its Internet Essentials program. In the partnership, Dell will provide funding to upgrade 15 computer labs at local nonprofits in different cities. launching in 2011, the program is the nation's largest and most successful adoption program for low-income individuals.
Gap Inc. x Enel Green Power
A 12-year renewable energy agreement was signed between apparel Gap Inc. and Enel Green Power to reduce the greenhouse emissions of its facilities by 50% in 2020 and to achieve future sustainable goals.
Harley-Davidson x Spartan US
Motorcycle manufacturer Harley-Davidson entered into a partnership with Spartan US to become the Official Motorcycle of the race. The partnership would allow Harley-Davidson to promote their brand at races in addition to providing new activities and promotions that would benefit participants and newcomers to the race.
Zoetic x LeafyQuick
CBD producer Zoetic partnered with online CBD provider, LeafyQuick to jointly expand their business across the United States.
Subway x Beyond Meat
A partnership between Beyond Meat and Subway will have the latter serving the Beyond Meatball Marinara sub to at 635 participating restaurants in both Canada and the U.S. this September.
HelloFresh x Beyond Meat
Beyond Meat added another partnership to its list with HelloFresh. Beginning on September 14th, HelloFresh will start offering the Beyond Burger in its U.S. meal kits.
KFC x Beyond Meat
KFC and Beyond Meat are working together to introduce a plant-based chicken in a limited test run. Making its debut on August 27 at one location in Atlanta, customers will receive a free sample when they purchase something that day and provide feedback.
Edd Helms Group x growOPTIMUM
Diversified services company Edd Helms Group partnered with growOPTIMUM, a company that specializes in controlled-environment agriculture to enter the cannabis industry. Both companies are working together to grow legal cannabis to cater to the Florida market and will be taking part in the 2019 U.S. Cannabis Conference & Expo being held August 3rd & 4th at the Hyatt Regency Downtown Miami to meet other leaders and experts in the new cannabis industry.
Southwest Airlines Partners x Jet Linx x CAE
Southwest Airlines, Jet Linx Aviation, a major operator of private jets and CAE, an aviation training company have entered into a 3-way partnership. With the companies projecting a shortage of pilots in the future, the partnership represents an effort to ensure that they are prepared for the challenges ahead. The program, named Destination 225°, is designed to provide a flow of new pilots from CAE to Jet Linx, who can then move to Southwest. It will also enable Southwest pilots reaching the mandatory retirement age for commercial airlines and others who want a lifestyle change, to fly for Jet Linx.
ExxonMobil x Mosaic Materials
ExxonMobil and Mosaic Materials have entered into an agreement to explore the advancement of breakthrough technology that can remove carbon dioxide from emissions sources. The collaboration is part of Mosaic's commitment to accelerate the impact of its innovative, low-cost technology and is Mosaic's latest direct engagement with companies across a range of industries to demonstrate both the cost reductions and the environmental benefits of employing Mosaic's solutions
Chase x Emirates
Chase Card Services, a division of JPMorgan Chase Bank, and Emirates are working together to bring better rewards for Chase cardholders by adding Emirates Skywards as the latest Chase Ultimate Rewards points transfer partner. Eligible Chase credit cardmembers can transfer Ultimate Rewards points at a one-to-one value to Emirates Skywards and obtain a variety of rewards.
Major League Baseball (MLB) x YouTube
Youtube and the MLB have entered into a formal agreement to broadcast 13 games exclusively on Youtube. The move is an effort on the MLB's part to appeal to a younger audience as its fan base tends to skew older over the last few years.
The Walt Disney Company x Target
Disney and Target entered into a partnership that will see new Disney themed stores appearing in Target shopping centers around the country. Guests will be able to browse over 450 Disney items, including more than 100 products that were previously only available at Disney retail locations. This venture is an attempt to make Disney merchandise from the parks available to the general public.
Samsung x Discord
Samsung and Discord entered into an agreement to allow the Discord platform to be integrated into Samsung's Game Launcher, allowing users to chat with their established Discord communities while gaming on the go.
Samsung x Microsoft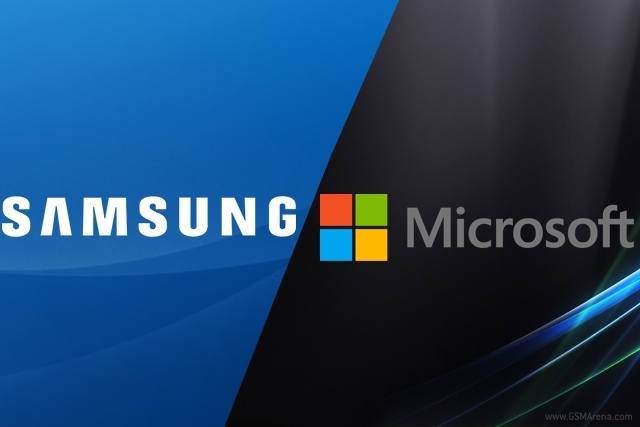 Microsoft and Samsung are forming a closer partnership for Android mobile apps that will help bridge the gap to Windows PCs. Samsung's latest Galaxy Note 10 will be integrated with several Microsoft products and services that come preinstalled.
Major Lazer x Fortnite
American electronic dance music trio, Major Lazer is collaborating with popular game Fortnite to release a series of merchandise and remixes of the game's "Lobby Track Default Vibe" and "Lobby Track Default Fire."
Counter Logic Gaming x GT Omega Racing
Counter Logic Gaming has announced a partnership with gaming chair brand GT Omega Racing. Staff and players at Counter Logic Gaming will first receive a branded GT Omega Pro XL Series chair, which will later be made available to purchase for fans.
LiveXLive x Allied Esports
Live event producer LiveXLive Media Inc will partner with Newport Beach-based Allied Esports Entertainment Inc. to put on live esports events. The partnership will make use of two converted big rig trucks that houses a miniaturized gaming arena that it will use to host traveling esports events.
LCG Entertainment x Athlon Games
Telltale Games, the troubled company most famous for producing episodic video games may have been given a new life as a joint venture between LCG Entertainment and Athlon Games has reportedly purchased Telltale's rights and assets from creditors to "revive" the company. Unfortunately, former Telltale employees are only being offered freelance roles with the ambiguous possibility of full-time positions later on.